According to The Oral Cancer Foundation, nearly 50,000 people in the United States will be diagnosed with the condition this year. Just a little over half of these individuals will still be alive in five years. These staggering statistics are not due to the fact oral cancer is particularly difficult to treat, but because in many cases, the condition is diagnosed too late. At our Brooklyn, NY, practice, Dr. Charles Grannum offers a variety of general dentistry services, and performs an oral cancer screening at every routine dental visit to protect our patients' health.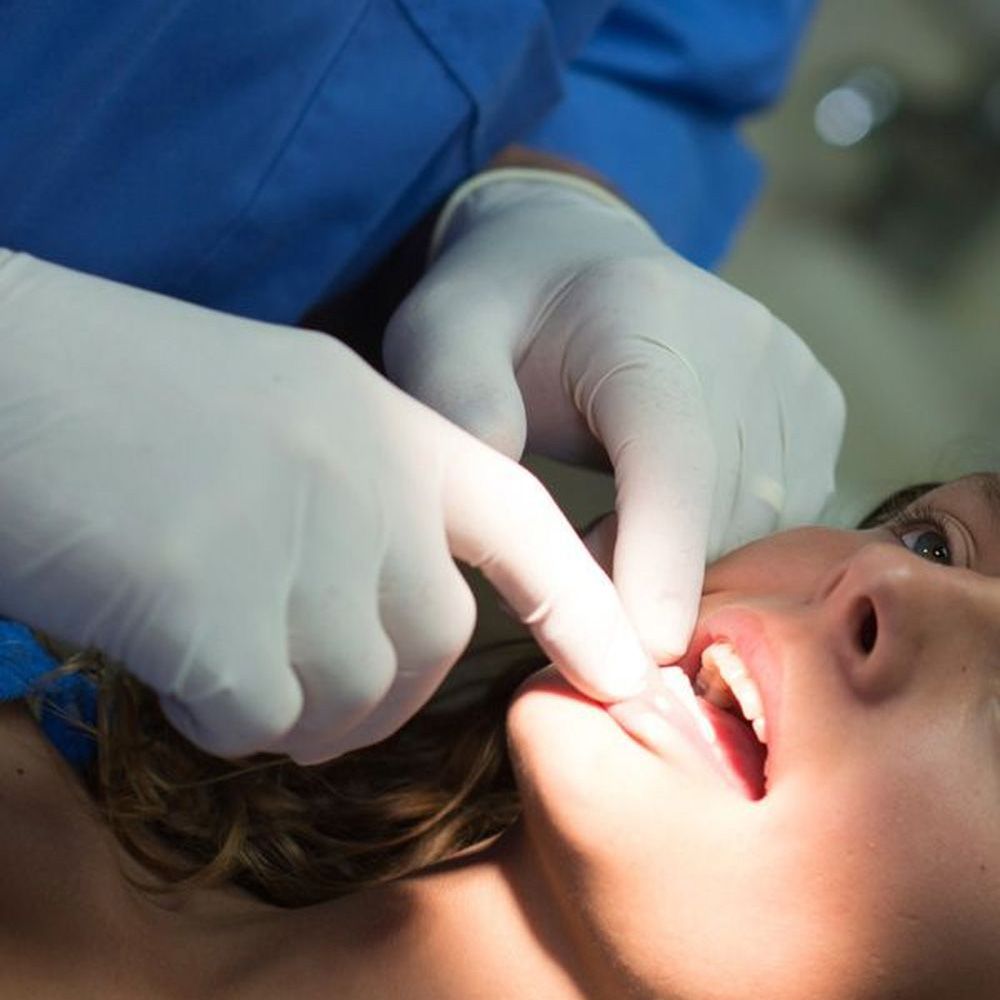 Who Is at Risk for Oral Cancer?
There are certain risk factors that can increase the likelihood that you will develop oral cancer. Some of these include:
Age: Patients over the age of 45 are more likely to develop oral cancer.
Gender: Males are more prone to oral cancer than females.
Fair skin: People with lighter skin tones are more susceptible to lip cancer.
Tobacco use: The leading risk factor for oral cancer, tobacco use is linked to approximately 85 percent of all head and neck cancers.
Alcohol consumption: Drinkers who consume moderate to excessive amounts of alcohol frequently are more likely to develop oral cancer.
Excess sun exposure: People who are exposed to the sun's harmful UV rays for prolonged periods of time are more likely to have cancer on the lips.
Immunosuppression: Those with weakened immune function are more prone to cancer.
HPV: Recent studies indicate that the human papillomavirus raises the risk for developing oral cancer.
Oral Cancer Signs and Symptoms
Signs of oral cancer are not always obvious. However, the condition could be indicated by:
Abnormal lumps or bumps
Rough, crusty, or patchy areas
Oral sores that do not seem to heal
Numbness, tenderness, or pain
Changes in the way your teeth fit together
Difficulties chewing, swallowing, or speaking
If you notice any of these symptoms, do not wait. Schedule an oral cancer screening with your dentist as soon as possible.
What to Expect During an Oral Cancer Screening
An oral cancer screening is a fairly simple and straightforward procedure. To begin, Dr. Grannum will visually assess the gums, lips, cheeks, tongue, palate, and all other surrounding oral tissues. Next, he will palpate to feel for any abnormalities. If any questionable pathology is noted, photos will be taken, and a biopsy will most likely be recommended. This will involve taking a small sample of tissue and sending it to an oral pathology lab for testing.
What if I am Diagnosed with Oral Cancer?
In the event your biopsy comes back as malignant, we will refer you to a specialist for further testing and treatment. With an early diagnosis, oral cancer is much more treatable.
Learn More
Oral cancer statistics can be frightening, but today's technological advances make detection and treatment more successful than ever before. The key to prevention is a routine oral cancer screening. To schedule an appointment at our practice, call us at (718) 783-6228 or contact us online anytime.